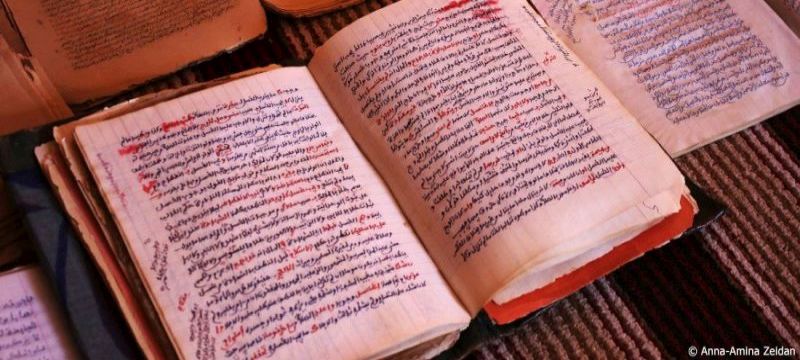 At the University of Bayreuth, the disciplines of Islamic Studies and Arabic Studies come together to form a single department. Each subject area attaches great importance to dealing with original language sources, especially in Arabic. Only by working with original language source material can one understand the Arabophone and Islamic world in all its diversity, including its text cultures, history, processes of social change, transregional interconnections, everyday language use and linguistic and cultural contact zones.
Both disciplines focus their research on Arabic and Islam in Africa. While Arabic Studies deals with multilingualism and language contacts, the research focus of Islamic Studies is on Islamic movements, such as Sufism or political reform movements, Islamic education and epistemological conceptions of knowledge.
The department is involved in various interdisciplinary degree programmes. In the bachelor's programme Culture & Society, a bachelor's degree can be obtained in Islamic Studies or Arabic Studies. In addition, the subjects can also be studied as a minor in the minor Arabic and Islamic Language and Culture Studies (AISK). Furthermore, the Islamic Studies course is part of the bachelor's programme Social & Cultural Anthropology, as well as in the minor Africa in the World: History and Religions, which belongs to the "Applied African Studies".
To the homepage of the Department of Arabic & Islamic Studies
Jun.-Prof. Dr. Valentina Serreli

Prof. Dr. Rüdiger Seesemann
Bachelor's Programmes


Arabic studies and Islamic studies are covered by the interdisciplinary programme Culture & Society.

A separate interdisciplinary bachelor's programme is in preparation and will begin in Winter Semester 2024/25, subject to approval by the committees.

BA Minors


The department has its own interdisciplinary minor:

Islamic Studies is also involved in the following minor:

Master's programmes


Arabic studies and Islamic studies are covered in the following master's programmes:

A separate interdisciplinary Master's programme will start in Winter Semester 2024/25, subject to approval by the committees:
A doctorate can be completed in the subjects Arabic Studies and Islamic Studies within the framework of a graduate programme or freely under the chair's supervision: