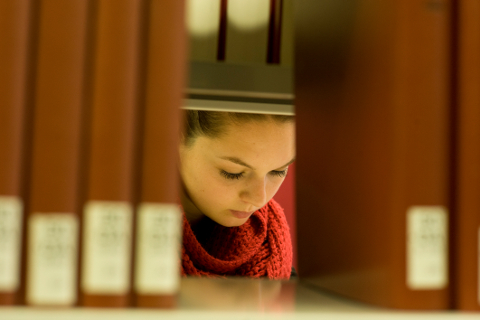 Diversity and a wide range of courses in teaching and research characterize the Department of German Studies at the University of Bayreuth. The research groups involved are German Linguistics, German Medieval Studies, Modern German Literary Studies, Didactics of German Language and Literature, and Intercultural German Studies. The supplementary programmes cover literature studies related to the profession, didactics of German as a second language, and didactics of theatre.
German linguistics focuses on the German language, its structures, its descriptive models and modes of use, and its social functions, both in the present and in history. The field of German Medieval Studies deals in research and teaching with the German language, literature, art, and culture from about 800 to about 1600, while Modern German Literary Studies addresses German-language literatures from the Luther era to the present in theoretical, literary-historical, text-analytical, media-, cultural-scientific and comparative perspectives. In the subject Didactics of German Language and Literature, subject-related educational concepts are developed, associated teaching-learning processes are examined, and methodological approaches for teaching are discussed. Finally, Intercultural German Studies, with its worldwide contacts to partner institutes, is internationally oriented and combines intercultural linguistics, communication and literary studies, as well as intercultural pedagogy and foreign language teaching and learning research.
For more information, please visit the website of German Studies at the University of Bayreuth.
Bachelor's programmes

Bachelor/Master Teaching program German


Additional study programmes

Master's programmes